Areas of application, objectives & benefits
HYDKA 3S® calculates flows, water level positions (pressure lines) and energy lines. This can involve complex hydraulic systems with branched and intermeshed channels and pipelines in single and multi-line systems.
Dimension channel systems and pipelines
Check flow distributions and minimize losses
Ensure desired flow conditions at your wastewater treatment plant
Review existing equipment under changed loads and process concepts
Get assistance in interpreting actual hydraulically related operational problems that occur
Program features
The following outline gives you an overview of further functionalities of our software HYDKA 3S®.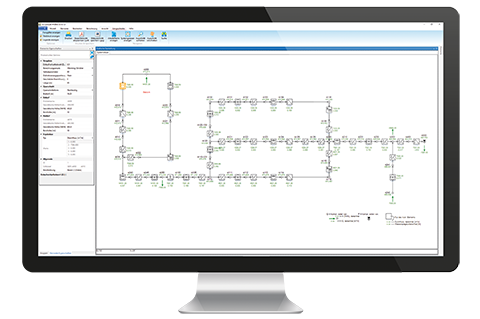 General program features
Fast and easy model creation
Comprehensive model validation
Steady-state hydraulic calculations
Load case calculations with adjusted inflows and/or water levels
Longitudinal hydraulic sections
Graphical output of results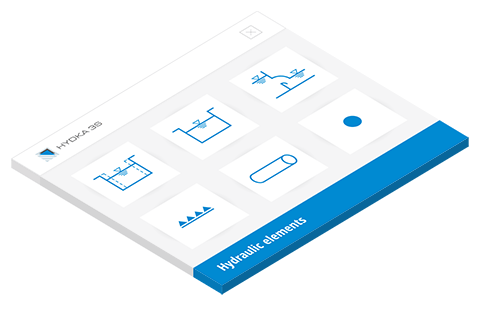 Hydraulic elements
Individual losses for pipes and channels
Prismatic and non-prismatic channels
Collection channel and spillway edge
Tooth sill and outlet
Submerged pipe and rake
Node and pipe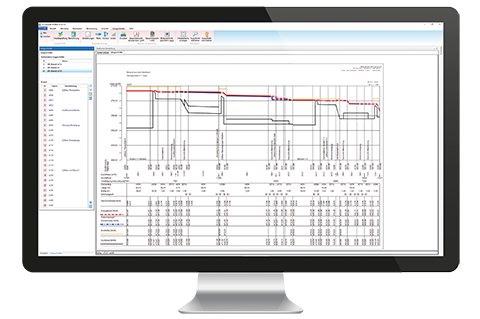 Results
Flow rates, energy lines, and water level positions that result depending on the modeling and the set boundary conditions of the system (water level, pressures, and inflow or outflow)
Key parameters, such as flow velocities and Froude numbers
Longitudinal hydraulic sections – showing bed, bank or profile heights, water levels / pressure heads, energy heights, geometry of elements, flows and flow velocities
Result tables
Licensing
Single-user, multi-user, and floating-user are available license types.
License options are purchase, hire-purchase and leasing – including access to the 3S helpdesk and regular updates with an active maintenance contract.
Training
You can be trained by 3S engineers directly in the use of SIR 3S in your models on a daily basis – on-site at your location, at a 3S location or online as a web meeting.
Helpdesk
You, as a user, license and maintenance customer, talk to 3S engineers in the helpdesk who work on similar, if not the same, tasks every day with the same tools.